Pharmacogenetics DNA Analysis
DNA analysis of predisposition to drugs. Get closer to prevention medicine.
more information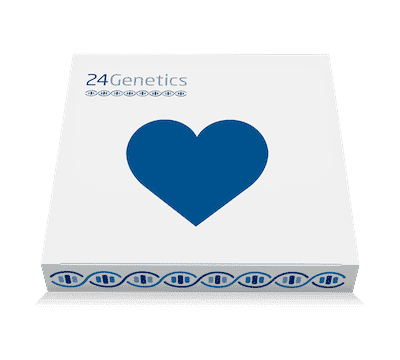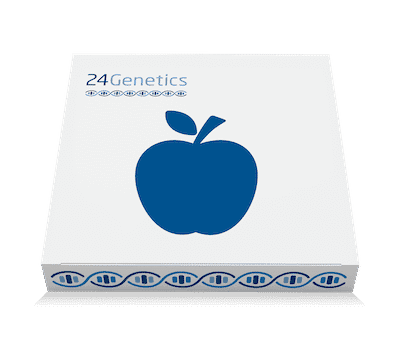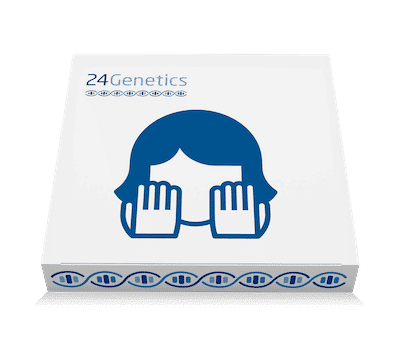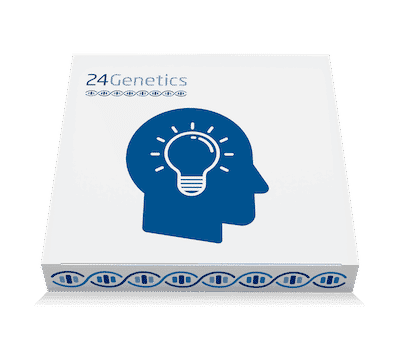 Pharmacogenetics studies our predisposition to drugs. Thanks to this DNA analysis, we can determine the predisposition that a drug may be toxic to us or simply ineffective.
Find out your genetic predisposition to drugs with a DNA analysis!
We have always observed how some medicines have the desired effect in some people, but not in others. There may be many causes for these differences, and pharmacogenetics is undoubtedly one of the most important factors.
Our pharmacogenetics DNA analysis looks at a list of drugs. We are based on recognized scientific studies to which we apply your genetic data. By checking your genetic data with these studies, our algorithms show us your predisposition to these drugs.
Download our sample Pharmacogenetics report
Reports available in English, German, French, Italian, Polish, and Spanish.
Pharmacogenetics and pharmacogenomics: is it the same?
Pharmacogenetics and pharmacogenomics are words that are often used synonymously, but have some differences. Pharmacogenetics is the biological discipline that studies a person's genetics in response to medicationsWhile pharmacogenomics studies the variation in the expression of genes relevant to diseases and the variable response to certain drugs to develop new avenues of treatment.
How can a Pharma DNA Analysis help me?
Currently, adverse drug reactions lead to significant morbidity and mortality in patients, which in many cases leads to increased health costs. While drug compatibility has been known and studied for many decades and any leaflet specifies the incompatibility of a drug with many others, genetics also have a lot to contribute. To assume that patients are a homogeneous group of people and that the drugs and treatments that are usually effective in one group of individuals will be so in the rest, is almost certainly a wrong approach. Clinical experience shows that drugs that work very well in some patients, have many side effects, are ineffective, or cause adverse, even fatal, effects in others.
The lack of efficacy in treatments for genetic disorders such as Alzheimer's, schizophrenia or hypertension rises to very high percentages.
Variations in response to medications may be due to exogenous factors. For example, diet, consumption of coffee, tobacco, alcohol, other medications, etc. Pero also endogenous factors, such as age, sex and, very importantly, genetics.
A drug can be administered by different routes, which will influence the speed of its effects, but, in any case, it goes through a multitude of stages before reaching the tissue or organ for which it is indicated. It must be absorbed, metabolized, transported, degraded and excreted. In any of these steps, a variation in the sequence of a gene can interact with the drug and generate a different response than expected.
Thanks to DNA pharmacogenetic analysis we can know our predisposition to various drugs.
In such a way that doctors can avoid those that we know that it is very possible that they cause us toxicity or that they simply will not have the desired effect. Physicians can choose the most effective drugs according to our genetics and calculate the doses in a much more intelligent way.
The Netherlands has been using the genetic information of its patients for years, who carry this data on their health card, so that the drugs are modulated in the pharmacy based on this personalized information.
Personalized medicine, which is also called individualized medicine o genomic medicineit's one in which doctors try to prevent, diagnose or treat a genetic disease, depending on its stage, using the genetic or biological information of a patient and that becomes, at the same time, a fundamental element for saving costs (and time) in health systems, because the trial-error system is consistently reduced. Prevention medicine is also talked about, when the criterion is more the moment of evolution of the disease; in this case, before developing it.
There are medications that, once prescribed, take months to be evaluated, to know if they are having the desired effect or not. In many cases, for the same pathology there are different pharmacological alternatives, and our doctor, having our pharmacological report, you will have a better chance of getting it right "first time".
Our Pharmacogenetic DNA Analysis is divided into 5 specialties medical: cardiology, neurology, pain, oncology and others. Y analyzes predispositions to dozens of drugs.
These are some of the drugs we analyze
Cardiology - Phenprocoumon
Neurology - Amisulpride
Cardiology - Hydrochlorothiazide
Cardiology - Warfarin
Neurology - Amitriptyline
Cardiology - Pravastatin
Neurology - Antidepressants
Pain - Aspirin
Neurology - Bupropion
Pain - Fentanyl
Neurology - Carbamazepine
Neurology - Citalopram
Pain - Buprenorphine
Neurology - Clomipramine
Pain - Alfetanil
Neurology - Clozapine
Pain - Meperidine
Neurology - Escitalopram
Pain - Morphine
Neurology - Haloperidol
Pain - Naltrexone
Neurology - Olanzapine
Pain - Pentazocine
Neurology - Paliperidone
Pain - Tramadol
Neurology - Quetiapine
Oncology - Fluorouracil, Capecitabine, Pyrimidine Analogs
Neurology - Ziprasidone
Oncology - Cisplatin
Neurology - Risperidone
Oncology - Irinotecan
Others - Ribavirin
Oncology - Mercaptopurine
Others - Interferon alfa - 2b
Oncology - Methotrexate
Others - Tacrolimus
Oncology - Tamoxifen
Others - Viagra (Sildenfail)
Oncology - Vincristine
Have you already had any DNA analysis?
If you already have one of our genetic tests or a test from another company, we can use your raw data to create your 24Genetics Pharmacogenetics report. Without sending another DNA sample, in the most comfortable way. Buy it now in our store and in no time you will have your personalized report.
Frequently Asked Questions
HOW IS THIS DNA ANALYSIS DONE?
You have detailed the simple steps you have to follow to collect your saliva sample in this instruction video. It is really easy and from the comfort of your home. When you have the sample, send it back to 24Genetics. In our specialized laboratory we will carry out the sequencing, extracting the DNA from your genetic tests. Next, a complex computerized process will apply our exclusive algorithms and generate the report that we will send you.
IN WHICH COUNTRIES IS THIS TEST AVAILABLE?
24Genetics is a European company with a worldwide presence. We ship our DNA kits wherever you are in the world, EXCEPT TO THE UNITED STATES, where this test is not approved. We will send the kit to you from the distribution center closest to your place of residence, so that the shipment is as fast as possible.
SHOULD I MAKE CHANGES TO MY HEALTH TREATMENTS ON MY ACCOUNT ACCORDING TO THE CONTENT OF MY GENETIC REPORT?
The 24Genetics reports will give you information on the predispositions of your body to suffer from certain pathologies, based on statistical analysis. They offer you valuable information on areas of your health that you probably should pay special attention to. But they are not diagnostic reports. Therefore, our recommendation is that any change related to your health that you plan to carry out be analyzed by a genetics service or by a specialized doctor.
DOES IT ALL HAVE TO DO WITH MY DNA?
Your DNA is a very important parameter in the functioning of your body. But lifestyle, exercise, diet, where you live, your habits, and many other circumstances also play a role. Therefore, although it is one of the most important, your genetics is only one of the factors that affect your health and well-being. Our genetic reports provide you with valuable information, that is, knowledge. Knowing yourself well will undoubtedly help you take better care of your body and improve your well-being.
ARE ALL PHARMACOGENETIC TESTS EQUALLY USEFUL?
There are not too many biotech companies capable of developing the complex algorithms necessary to obtain sound pharmacogenetic reports. 24Genetics tests are based on state-of-the-art genetic analysis and analyze more than 720.000 genetic markers to provide you with data on your body's response propensities to dozens of different drugs from the areas of cardiology, neurology, oncology, pain and others.
WHY IS THIS PHARMACOGENETICS TEST BETTER THAN OTHERS?
For the amount of information we give and for the quality of it. But if you want to know all the reasons why we are convinced that the 24Genetics tests are the best, you can check it here.
WHAT ARE THE SCIENTIFIC BASES OF THIS TEST?
This test is based on countless relevant genetic studies. Recognized and accepted by the international scientific community. These scientific studies are made public through prestigious scientific institutions and organizations. When there is a certain level of consensus. Our genetic reports are generated by applying thousands of these studies to the genetic data of each client, using a complex algorithm developed from start to finish and periodically updated by 24Genetics.
AFTER PERFORMING THIS TEST, WHAT SPECIFICALLY WILL I RECEIVE?
We will send you a detailed and personalized report in PDF to your email. In addition, both at the time of placing your order, and at any later time, you can request your electronic file of raw data, with the information of your genetic map. The email in which you will receive it is the one you provided when registering your kit.
WILL 24GENETICS INFORM ME OF POSSIBLE UPDATES?
That's how it is. Whenever we make a new version of any of our reports, we notify all clients who have said report. In addition, you should know that we always carry out the necessary tests in advance. To make sure that the new information we include is perfectly verified at the scientific level.
WHO CAN TAKE THIS TEST?
Anyone, without age limit, can take a 24Genetics test. If the DNA analysis is to be carried out on a baby or an elderly person, we ask you to inform us in the comments of your order. So we can send you a special kit that facilitates the collection of the saliva sample.
IS THIS TEST VALID FOR CLINICAL USE?
This test is not valid for clinical use. If your doctor considers that a mutation in your report is especially relevant. He may prescribe a second confirmatory test with diagnostic validity. Thanks to the 24Genetics Pharmacogenetics Test, clinicians can uncover important predispositions that might have been missed.
WHY IS PHARMACOGENETICS USEFUL?
A wide variety of medications unfortunately make many people ill, and in many cases there is an alternative drug that can work well for you. Pharmacogenetics came in order to provide the necessary information to understand how our genetics play a fundamental role in our response to drugs. Of course, other factors such as age, weight or lifestyle also play a role. In addition, it is possible that there are genes not included in the report due to scientific ignorance, and that they are playing an important role. However, although it is important to remember that our report is preventive and has no clinical or diagnostic validity, it does provide information on the predisposition of your body to the effect of dozens of drugs. If you want to confirm the exact response to one or more specific medications, your doctor can prescribe a pharmacogenetic test for clinical use, in order to avoid risks.
WHAT ARE THE PARAMETERS OF THE PHARMACOGENETICS REPORT?
The report studies factors such as efficacy, toxicity, metabolism, and dosage.
WHAT MANY DRUGS APPEAR IN PURPLE COLOR IS NEGATIVE?
Not necessarily. Throughout the pages of our report, you can check in which particular terms the response to each drug is described. You may simply be a person who requires a lower dose of a drug.
WHY ISN'T THE LIST OF DRUGS LONGER?
Today there are still great uncertainties about how our DNA influences the effectiveness of drugs. The drugs included in our report are those that have exceeded our reliability criteria. And widely validated supporting scientific reports, globally. Luckily, the list is expanding and at 24Genetics we are constantly working to incorporate each drug for which new genetic findings are discovered.
DOES MY GENETIC PREDISPOSAL TO DRUGS MEAN THAT MY FAMILY MEMBERS RESPOND IN THE SAME WAY?
Although the genetics of each person is unique, it is likely that you share results with people in your family. In genetics, many of the patterns that are expressed are also related to close relatives. In any case, as genetics is unique to each person. We recommend that you consult with your clinical reference service about the decisions to be made, in the family environment, regarding drugs.